Business papers
for Tuesday 25 May 2021
Daily Order Paper
Today's business in the Chamber and Westminster Hall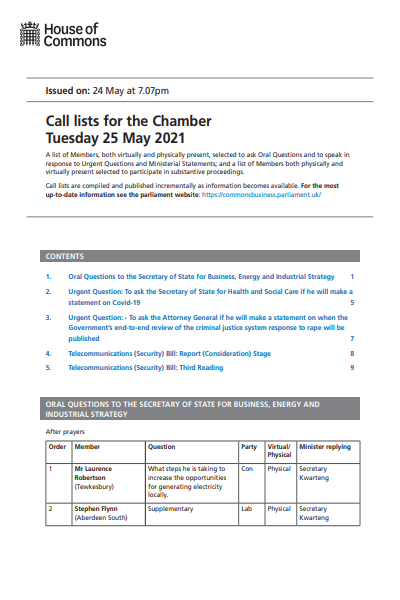 Call List: Chamber
A list of Members selected to speak in response to Urgent Questions and Ministerial Statements; and to participate in substantive proceedings.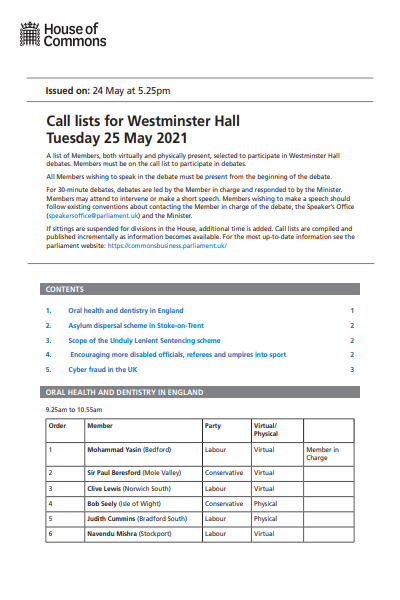 Call Lists: Westminster Hall
List of Members selected to speak in Westminster Hall debates.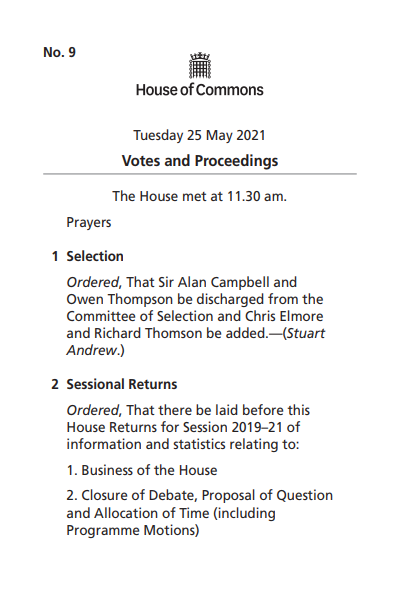 Votes and Proceedings
A formal record of proceedings in the Chamber and Westminster Hall on Tuesday 25 May 2021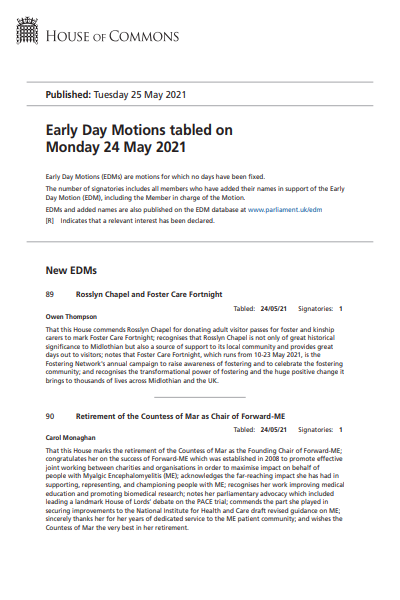 Early Day Motions
Motions drawing attention to specific issues tabled by Backbench Members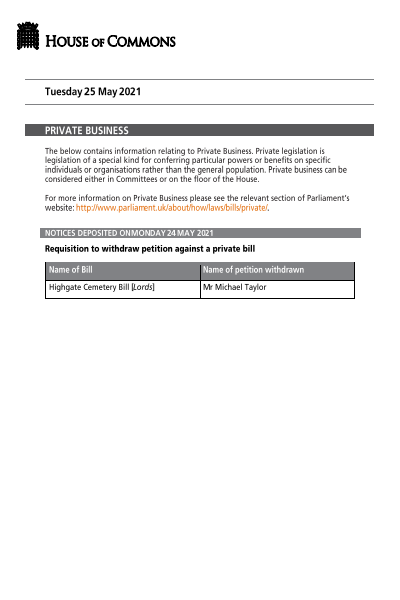 Private Business
View Business relating to Private Bills deposited, or due to be considered, today.
Questions for Oral and Written Answer
All PQs that have been tabled for answer by the Government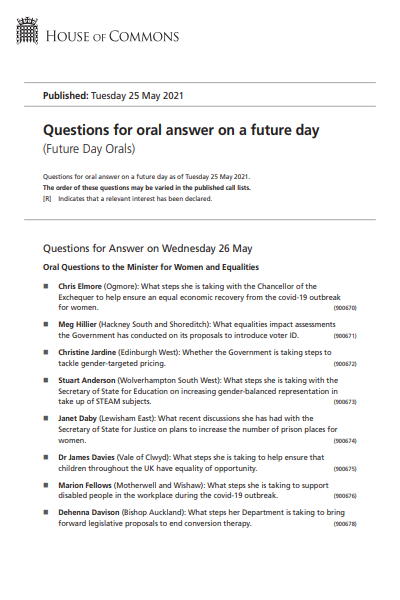 Future Day Orals
Questions submitted by Members for Oral Answer in the Chamber on a future day
Tuesday 25 May 2021
Oral Questions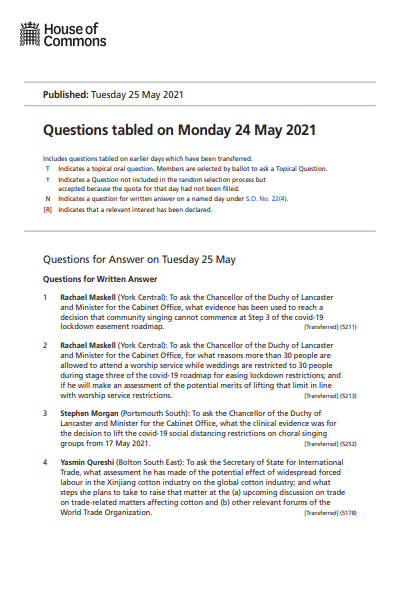 Questions Tabled On
All questions tabled on Monday 24 May 2021 for written or oral Answer by the Government
Tuesday 25 May 2021
Notices of Questions