Business papers
for Tuesday 15 March 2022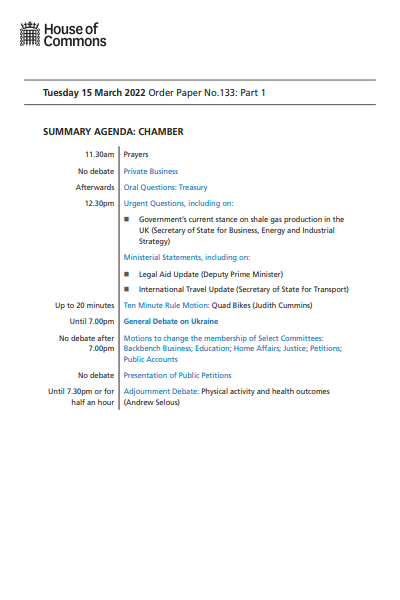 Daily Order Paper
Today's business in the Chamber and Westminster Hall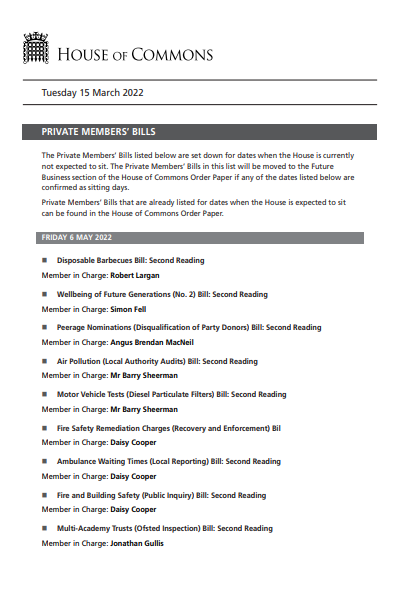 Private Members' Bills for non-sitting days
Information relating to Private Members' Bills set down for dates when the House is currently not expected to sit. These bills will not be debated unless any of the dates listed are confirmed as sitting days.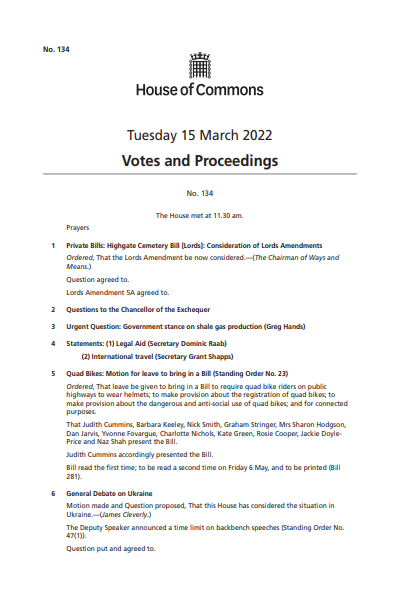 Votes and Proceedings
A formal record of proceedings in the Chamber and Westminster Hall on Tuesday 15 March 2022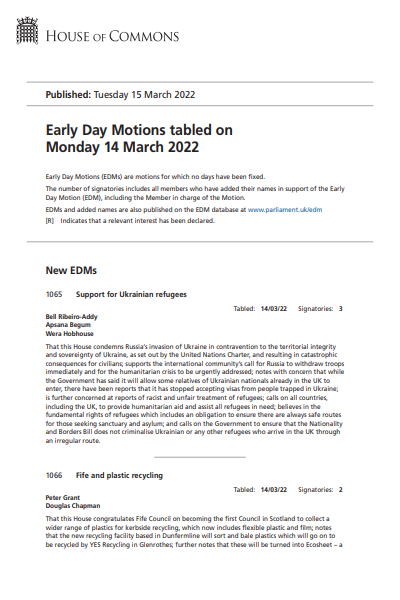 Early Day Motions
Motions drawing attention to specific issues tabled by Backbench Members
Tuesday 15 March 2022
EDMs
Documents relating to the Order Paper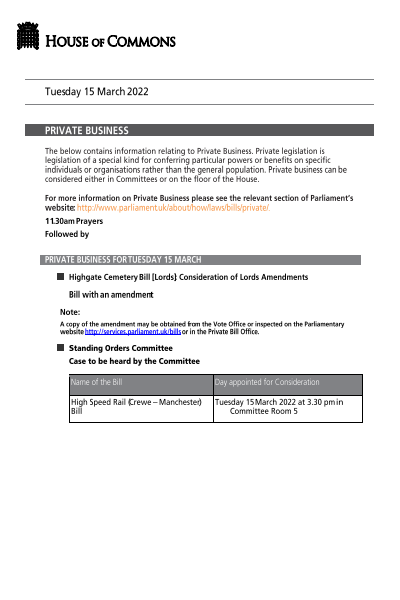 Private Business
View Business relating to Private Bills deposited, or due to be considered, today.
Questions for Oral and Written Answer
All PQs that have been tabled for answer by the Government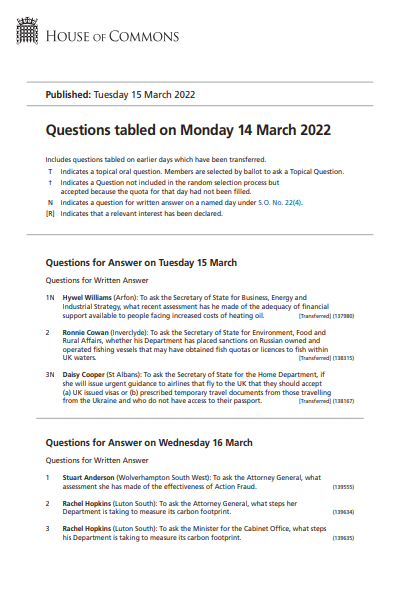 Questions Tabled
All questions tabled on Monday 14 March 2022 for written and oral answer
Tuesday 15 March 2022
Notices of Questions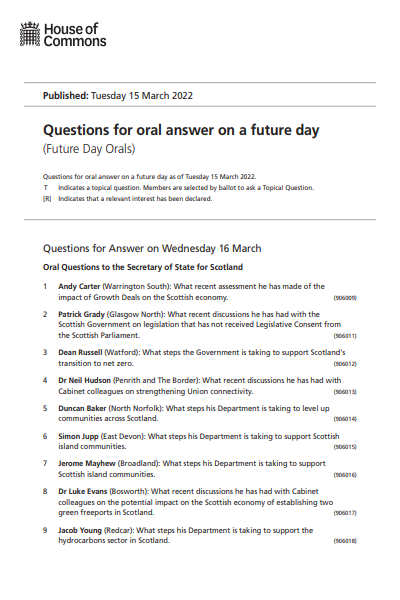 Future Day Orals
Questions submitted by Members for oral answer in the Chamber on a future day
Tuesday 15 March 2022
Oral Questions